Grilled New York Style Pickle Dogs | Easy Keto Meal Idea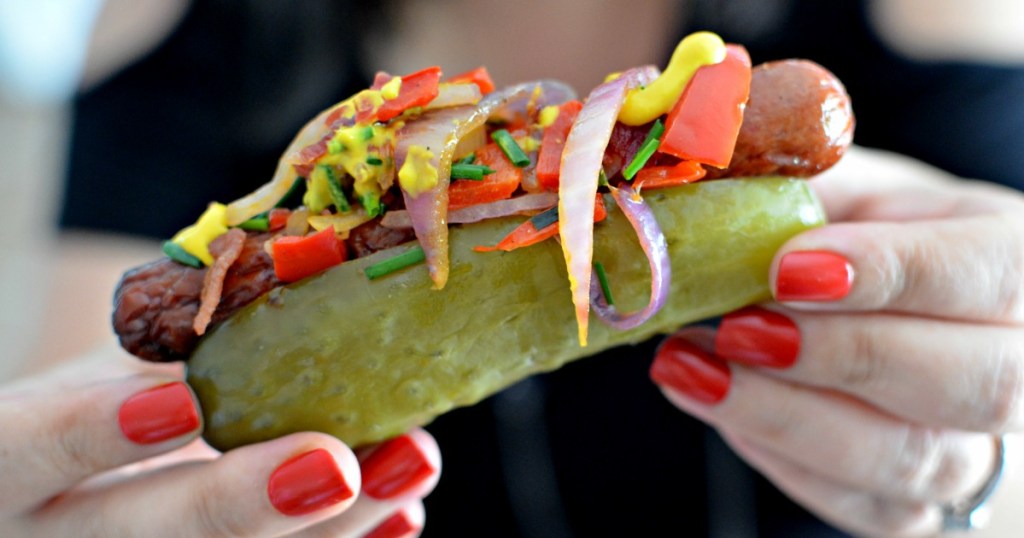 Hold the relish – but add the mustard!
Thank goodness hot dogs are a keto-friendly food, even if the carby bun is not. If you're used to adding relish to your hot dogs, try using a pickle as the "bun" for this delicious New York-style dog instead!
With peppers and onions fried to perfection, you'll just add chives and bacon — as well as your favorite condiments — to make this hot dog bring back your favorite backyard barbecue flavors.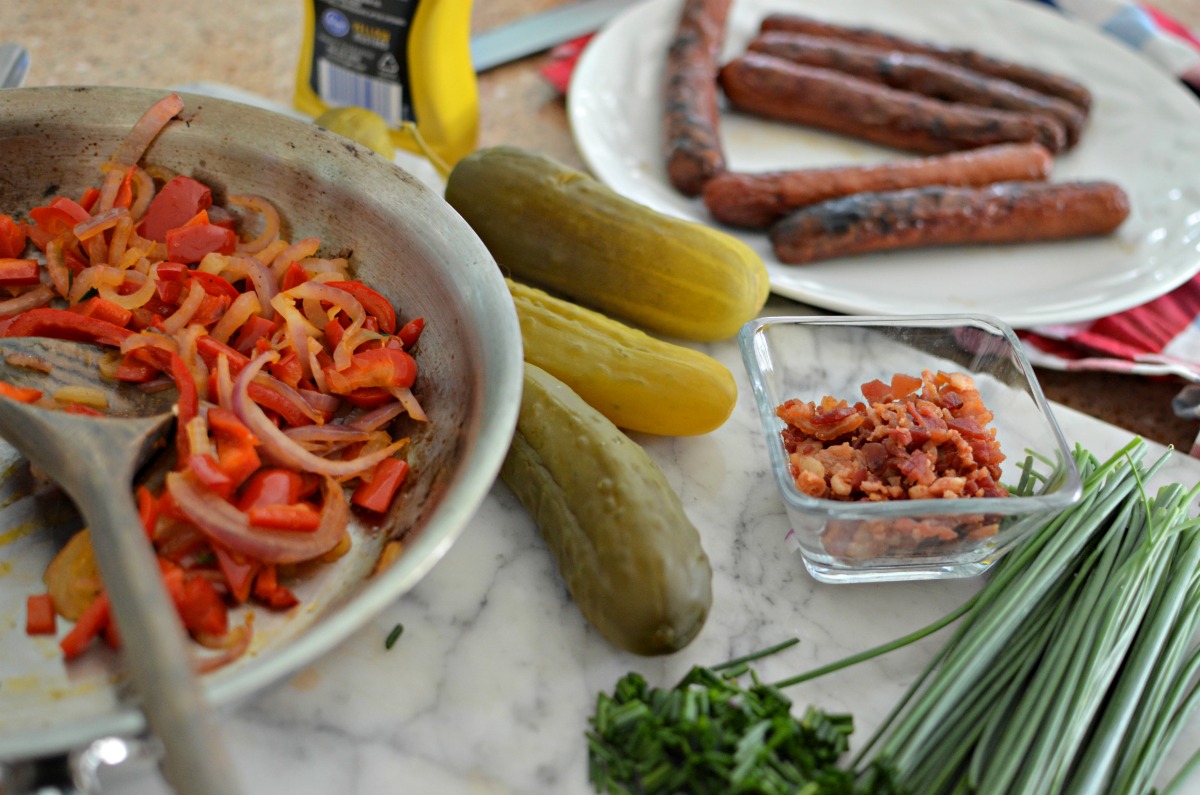 Hip Tips:
Any condiments work in this recipe. But if you're adding ketchup, remember to use the no-sugar added variety to save on carbs. Check out our Guide to the Best Keto Friendly Condiments.
Find the biggest pickles you can. We used Mt. Olive Kosher Dills, which are the perfect dog-length options for these bites.
It's okay to skip the grill. If you aren't up to grilling outside, you can cook the hot dogs using your favorite indoor method instead.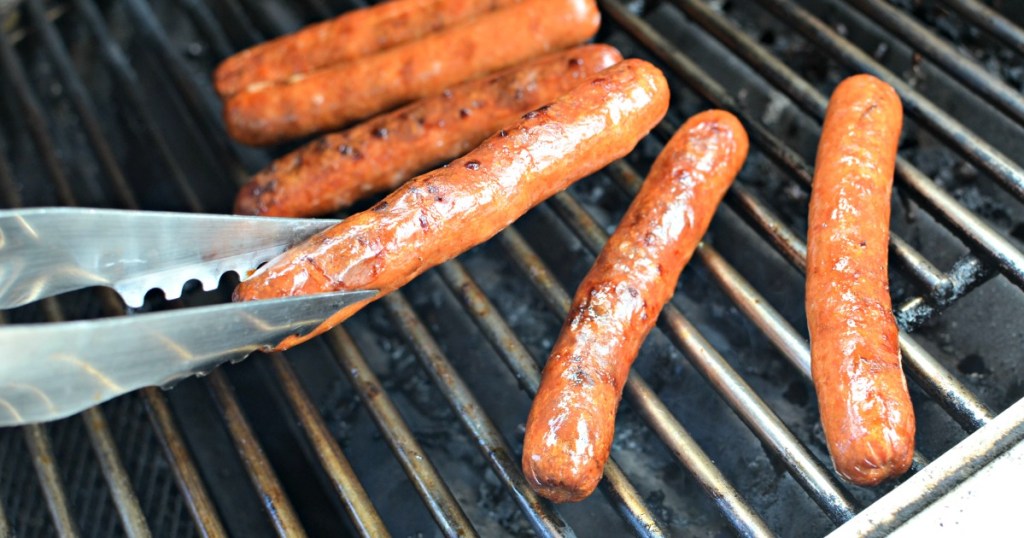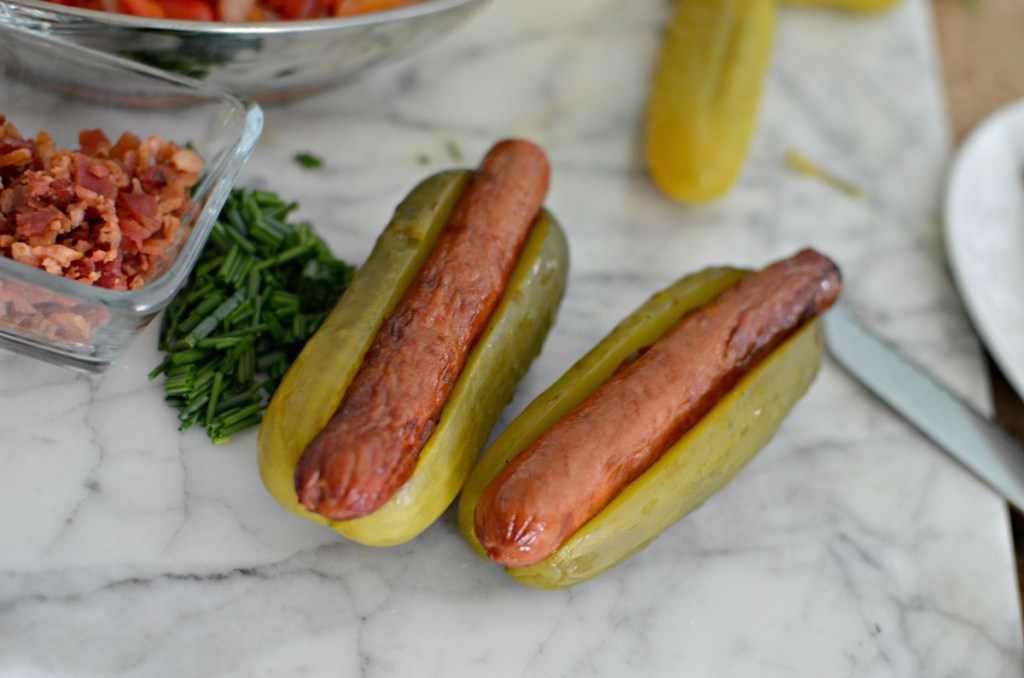 ---
Print
GRILLED NEW YORK STYLE PICKLE DOGS
yield: 4 SERVINGS
prep time: 10 MINUTES
cook time: 10 MINUTES
total time: 20 MINUTES
Pickles, onions, bacon — all your favorite things — with just 6 net carbs per serving!
INGREDIENTS
4 beef hot dogs
½ onion, sliced
1 bell pepper, chopped
¼ cup bacon bits
¼ cup chopped chives
1 tablespoon vegetable oil
4 large Kosher dill pickles
Mustard, to taste
DIRECTIONS
1
Place hot dogs on a grill over medium heat for about 10 minutes, turning often to ensure that they cook evenly.
2
While the hot dogs are cooking, heat the oil in a pan on the stove, and fry the onions and peppers for about 5 minutes, until soft.
3
Slice the pickles longways almost all the way through, but leave them connected at the bottom like a hot dog bun.
4
Place the grilled hot dogs onto the split pickles. Add the grilled onions and peppers, sprinkle with bacon bits and chives, and top with mustard before serving.
ADDITIONAL NOTES
If you only have smaller pickles around and you want to make this recipe, you can cut the pickles after grilling and make mini pickle dog poppers. Yum!
NUTRITIONAL INFORMATION
Yield: 4, Serving Size: 1
Amount Per Serving: Calories: 205, Total Carbohydrates: 8g, Fiber: 2g, Net Carbohydrates: 6g, Total Fat: 14g, Protein: 7g
---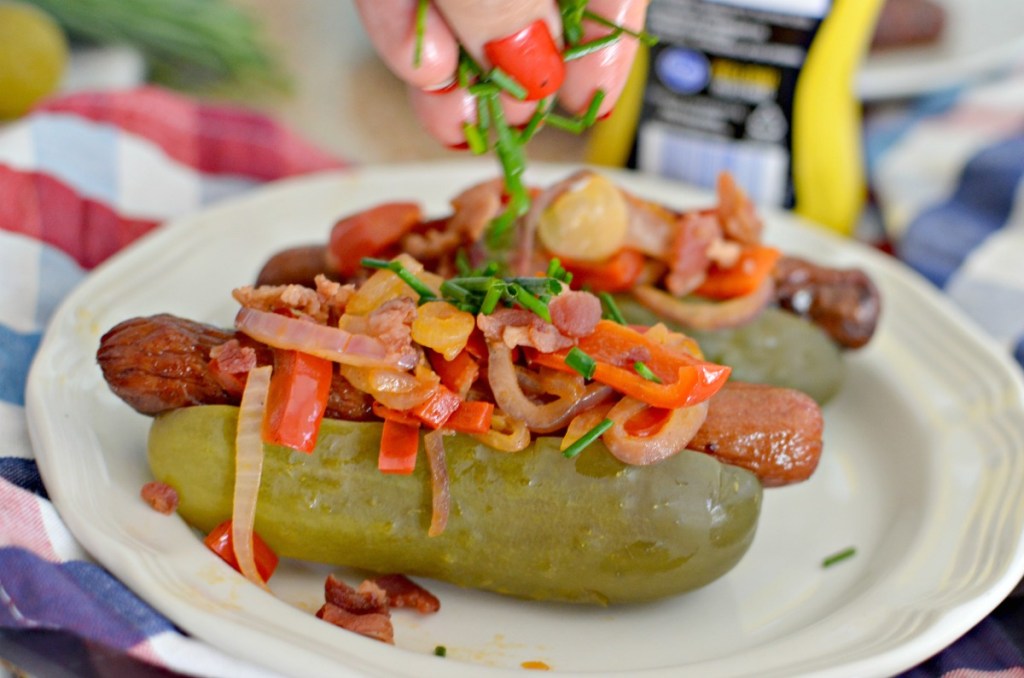 Enjoy them year-round!
Although these are great for grilling season, they're also perfect all-year-round for a low-carb dish. Serve them with Keto No-Potato Salad for a filling backyard feast!
I really enjoyed how these hot dogs tasted, and they really didn't slide around since they fit perfectly in the pickle bun. This is such a clever idea that's a grilling must-try meal the entire family will love!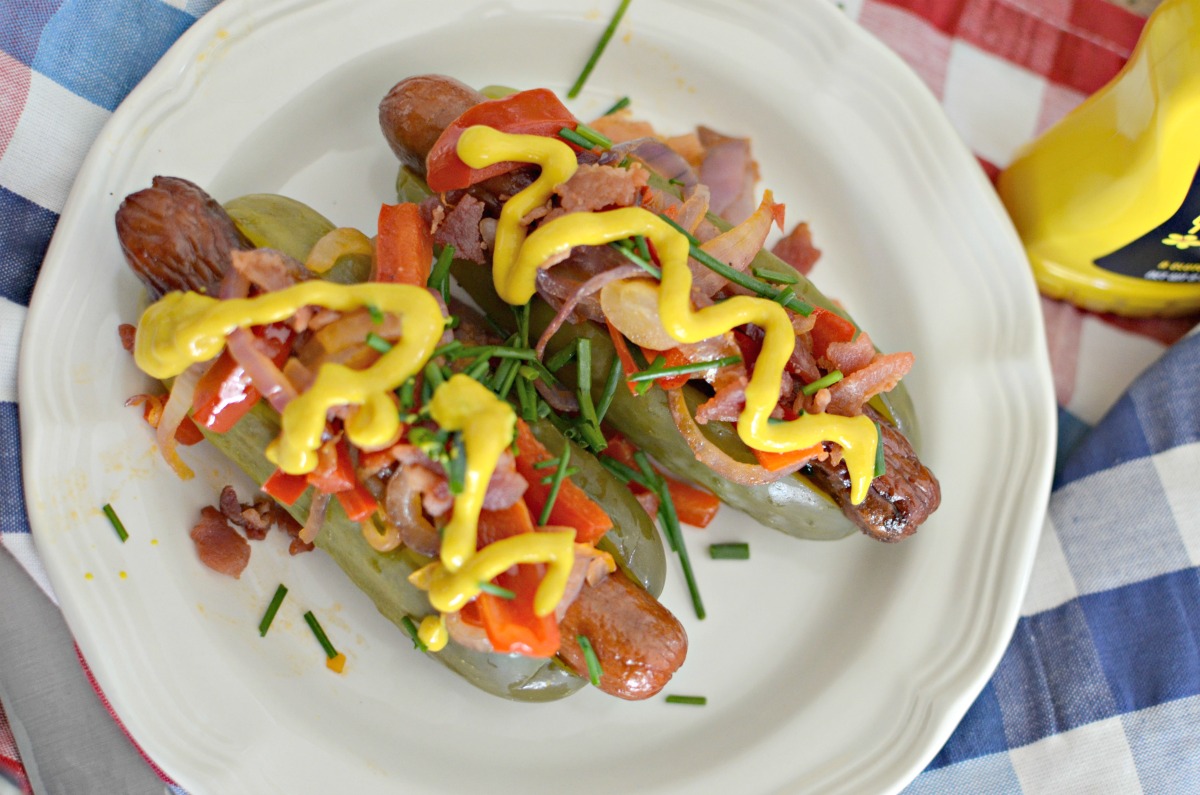 ---
Grill up these low-carb Jalapeno Cheesy Hot Dogs at your next BBQ!
https://texastitos.com/wp-content/uploads/2015/04/titos_logo.png
85
134
Sales
http://texastitos.com/wp-content/uploads/2015/04/titos_logo.png
Sales
2020-05-11 17:32:03
2020-05-11 17:32:03
Grilled New York Style Pickle Dogs