Grill Up These Low-Carb Cheesy Jalapeno Hot Dogs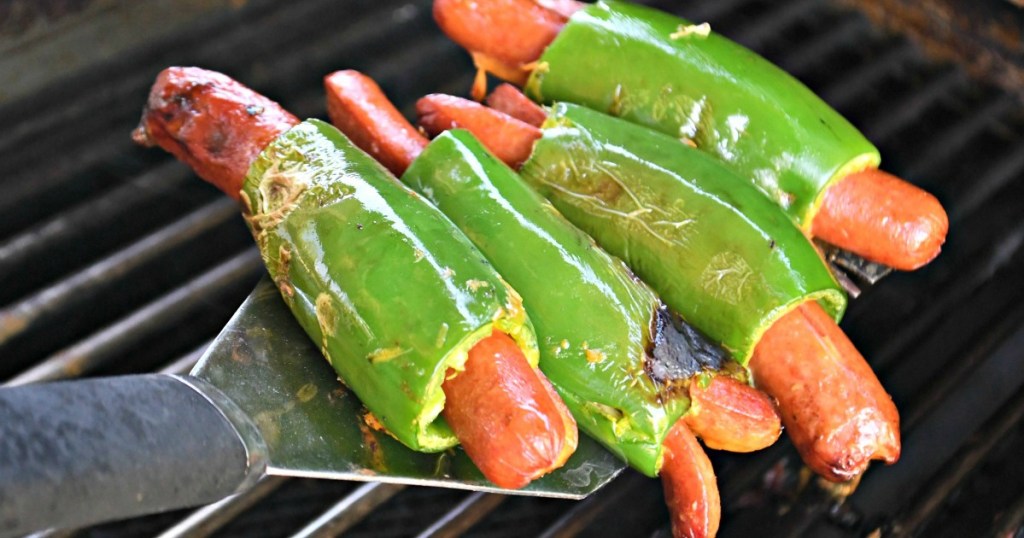 Miss jalapeno poppers? You can still enjoy that zesty flavor.
Elevate your next keto hot dog cookout with the addition of cheese and a jalapeno on the grill. The result? Savory low-carb cheesy jalapeno hot dogs that aren't too spicy but which satisfy your desire for added flavor!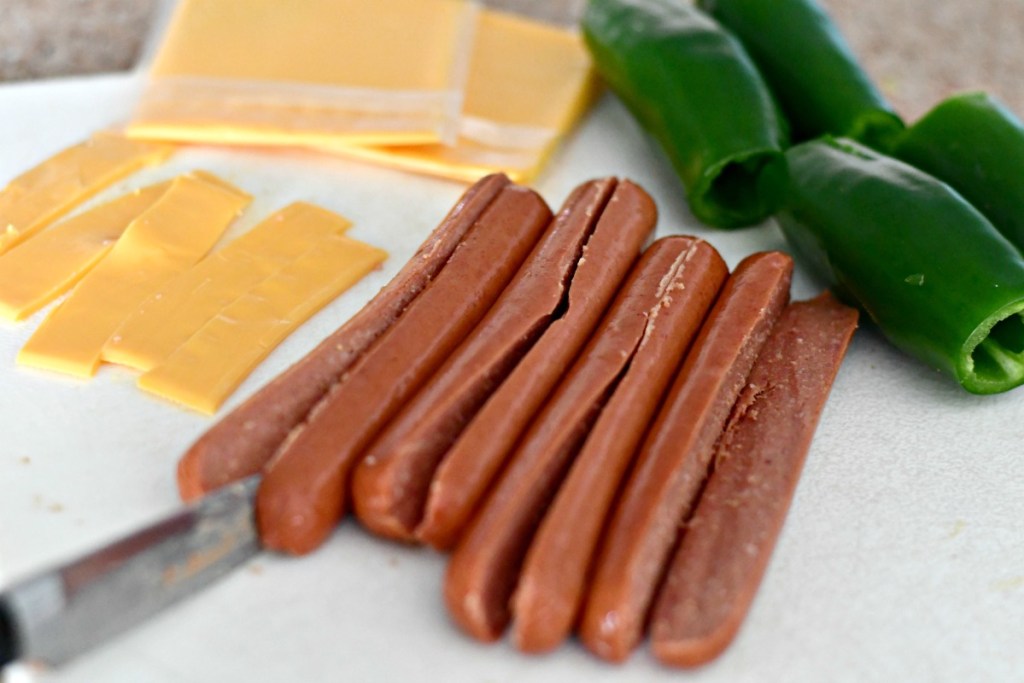 Hip Tips:
Wear kitchen gloves to avoid painful hot pepper burn when working with jalapenos.
The longer you cook the jalapenos, the less spicy they'll be. If you want them super spicy, leave them pretty crispy on the outside, but if you're seeking a medium amount of zest, grill until quite soft.
No grill? No problem! You can cook them in a pan over medium heat on the stove – just keep the lid on to soften the peppers.
We tried this with a few different kinds of cheese, and they all work well, so consider adding some variety to the filling.
These dogs are heartier than they look – even if you normally eat more than one hot dog, just one of these may fill you up.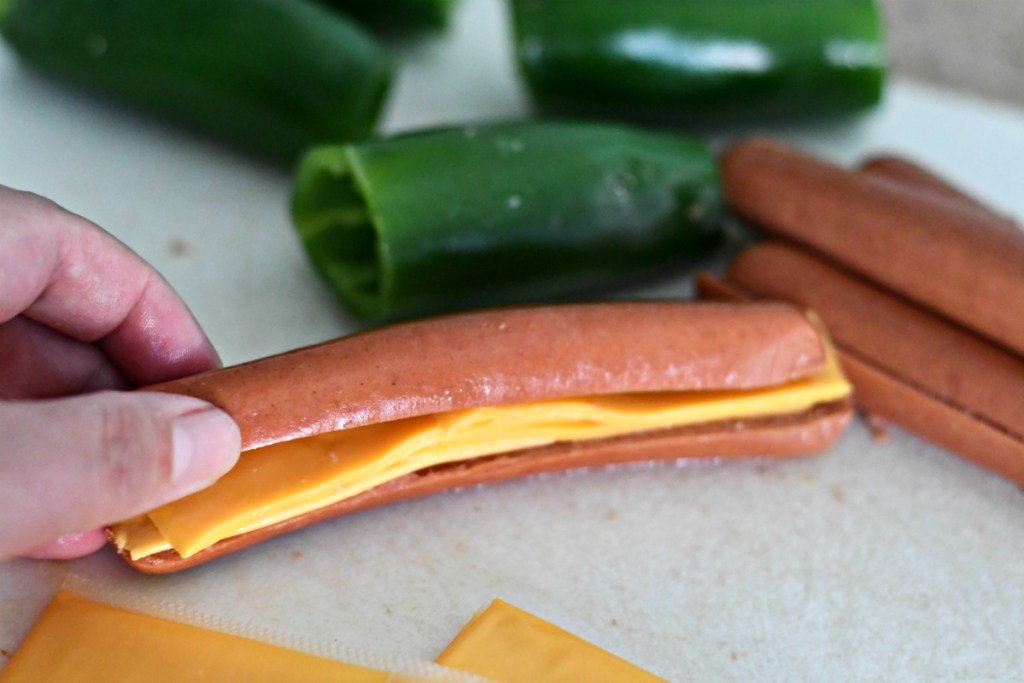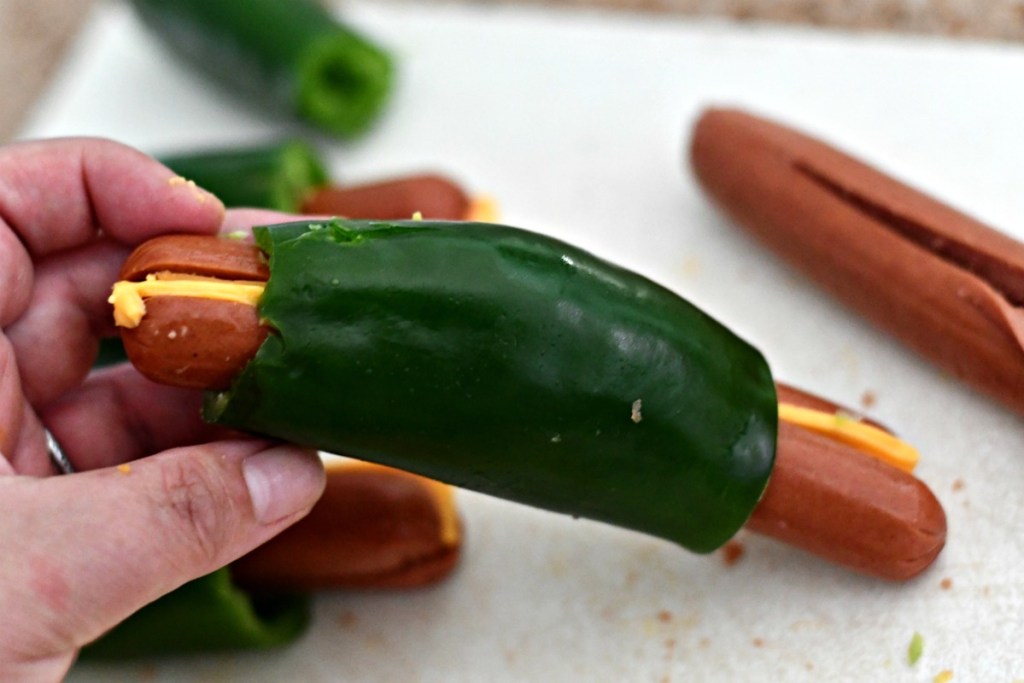 ---
CHEESY JALAPENO HOT DOGS
yield: 4 SERVINGS
prep time: 5 MINUTES
cook time: 15 MINUTES
total time: 20 MINUTES
Each dog is under 3 net carbs!
INGREDIENTS
4 extra large jalapenos (or 8 shorter ones)
2 slices American cheese
4 hot dogs
Non-stick cooking spray
DIRECTIONS
1
Heat your grill to medium-high.
2
Slice the hot dogs in half lengthwise – you'll now have eight halves.
3
Cut strips off of the American cheese that fit the width of a hot dog and place the slices on top of four of the hot dog halves. Then top each hot dog half with another hot dog half, creating a hot dog/cheese "sandwich."
4
Cut off the top and bottom off of each jalapeno, and use a butter knife or paring knife to core out the seeds and rind inside. You'll have eight jalapeno "tubes."
5
Slide two of the jalapeno tubes over each cheesy hot dog.
6
Spray the non-stick cooking spray onto the grill and place the four jalapeno dogs onto the grill. Close the lid and cook. Turn each dog every 3-4 minutes or so to ensure it's cooked thoroughly on each side.
7
When the pepper is softened to your liking (typically about 10 to 15 minutes), remove from the grill and serve.
NUTRITIONAL INFORMATION
Yield: 4, Serving Size: 1
Amount Per Serving: Calories: 208, Total Carbohydrates: 3.6g, Fiber: 0.8g, Net Carbohydrates: 2.8g, Total Fat: 17.2g, Protein: 7.7g
---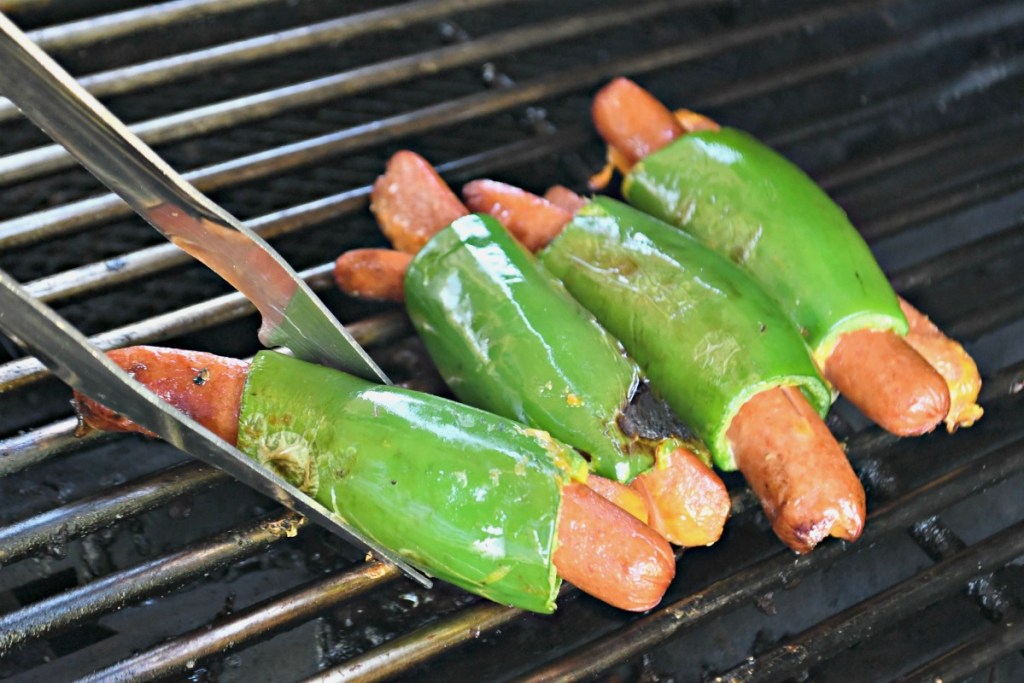 Don't forget the condiments!
You can either drizzle your favorite condiments onto the dogs as you would on a bun, or you can dip each bite into your favorite sauce!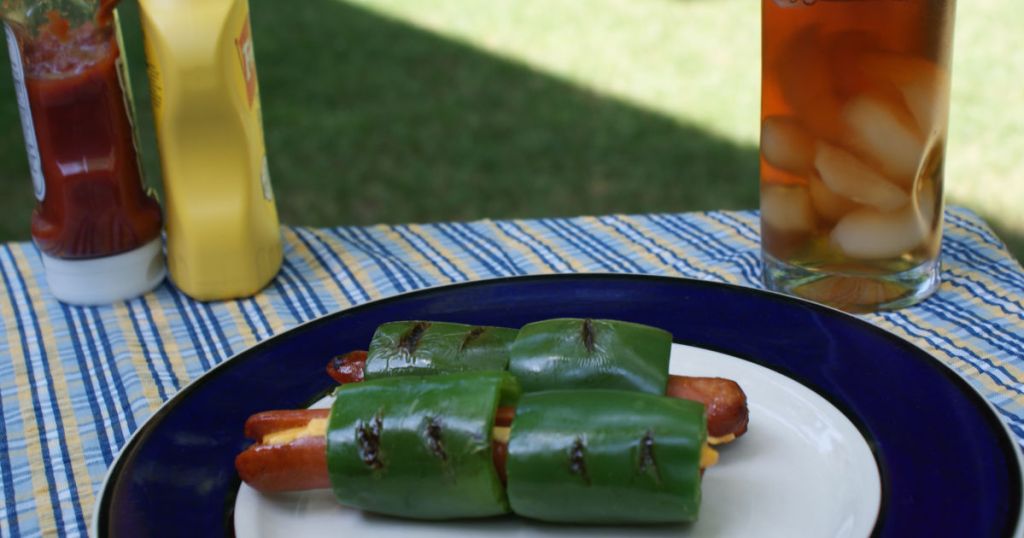 https://texastitos.com/wp-content/uploads/2015/04/titos_logo.png
85
134
Sales
http://texastitos.com/wp-content/uploads/2015/04/titos_logo.png
Sales
2020-05-11 18:47:42
2020-05-11 18:47:42
Grill Up These Low-Carb Cheesy Jalapeno Hot Dogs